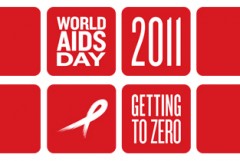 Today is World AIDS Day.
I had planned on giving this blog a one day red colour scheme, but the platform doesn't offer one (at least not to my free blog!)
Since the 1980s when widespread awareness began, countless people have fallen pray to this disease, transmitted as it is by body fluids, passed from parent to child, lover to lover.
A lot has been done to develop better treatments, so that in the west it can almost be seen as a chronic (albeit life limiting) condition in a similar way to some metastatic cancers. No, I'm not saying the two are equivalent, in case that sentence offends anyone, they clearly aren't, just noting that, in the west we take for granted amazing medical facilities that most of the world could only dream of.
To find out more, go here.