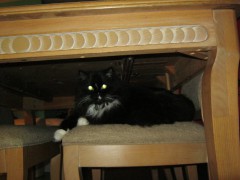 Queen of all she surveys - Holly testing out the smart new dining chairs tucked under the lovely new dining table, and giving her seal of approval.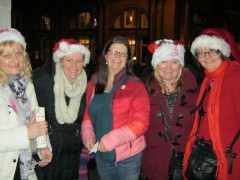 Yesterday I joined some friends at a charity carols by candlelight event in Edinburgh - and in the lucky-dip managed to win no less than a television! Just need to arrange to collect it from the charity's offices in town as I'd left before they contacted me with the news, but, wow!
Feeling very blessed.