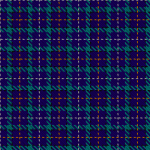 Lots happening here - and hardly a weekend that's normal for weeks on end! Some exciting stuff in prospect.
Baptist Assembly in Bournemouth over the Bank holiday will see some silent cheering for Julie and others getting their handshake - we aren't meant to cheer with our voices (BUGB suffer from Marlow disease if you know the hymn-singing debate of the 17th century) so I am VERY tempted to make a very large sign to wave!
The week after a BMS Action team visits D+6 and we have a joint service at D+2 which they will lead - always inspiring to hear young adults talk of their adventures with God overseas.
Couple of normal weeks and then Pentecost with Churches Together.
In between is a week walking the West Highland Way with a friend who used to be a Methodist minister, her father and possibly someone I knew through work in East Kilbride and her father knew through a choir in Stirling... Looking forward to some great Scottish hospitality and some good walking. Should be fun.
A book arrvied from Amazon called 'Historics' but I miss read it as 'Histrionics' - does that say something?!
(PS the image is a test of ingenuity to the reader!)