Almost at Advent 2 already - this year is hurtling to its conclusion and I, for one, feel as if I'm running to keep up.
Our second Advent lunch yesterday seemed to go well, again around 18 folk came and shared in the short reflection followed by a soup lunch. Some were people who came last week, others were not, so overall it is probably nearer two dozen who have been involved so far. The theme yesterday, of hospitality, was a good one and of course fits quite well with fellowship over soup and cheese.
Tomorrow is a 'progressive supper' (or 'super' as I typed first!) for which I am involved with desserts (or 'deserts' as I am wont to call them). Having sifted few various boxes and uncovered my two favourite cook books, I am all set for a fun evening of preparing my offerings...
A raspberry cheesecake
A vegan forest fruit terrine (an experiment - I hope it works!!)
My signature triple chocolate mousse, which is an adaptation of recipe from Prima magazine about 15 years ago. Dear oh my, I am turning into my mother/grandmother as I carefully smooth the yellowing paper to remind myself what is involved.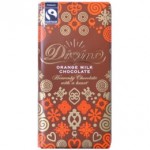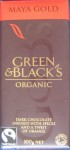 Again a bit of an experiment as this time I move from merely using Fairtrade chocolate to using Maya Gold and Divine orange milk chocolate to add a hint of seasonal flavours.
I am looking forward to an enjoyable evening of food and friendship, which will also help to raise funds towards the redevelopment of our Gathering Place, in turn enabling us to extend the hospitality of God to even more people in the years ahead.
PS for foodie followers, if the recipes turn out well, I may even post them for you!