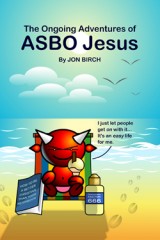 Is now available as an ebook (glorious technicolor or thereabouts) or a real book (lovely grey scale). Ideal pressie for you fave minister-type person and with celebrity endorsements from, erm me, among others (still shocked Jon asked me, but chuffed)
Can't wait for my copy to arrive - well I can, I will, but it'll be great.
There is lots of other 'cool stuff' (I think that's the right phrase!!) you can buy for your favourite minister-type person from Jon's website and 10% of profits from the book go to Frontier Youth Trust so you can combine a good laugh, some deep thought and help others - what more would you want?