It's taken a while, and a lot of effort on the part of my little sister to whom the task was entrusted, but yesterday the stone mason provided this photo of the new stone on our parents' grave. I think she chose well, the colour of the stone and the inscription are just right for my unfussy parents! Soon the grass will recover around the plinth, and the shine will fade, but the marker, like the memory, will remain.
It's only when I compare the photos that I realise quite how tired the old gravestone had become after almost thrity years in situ...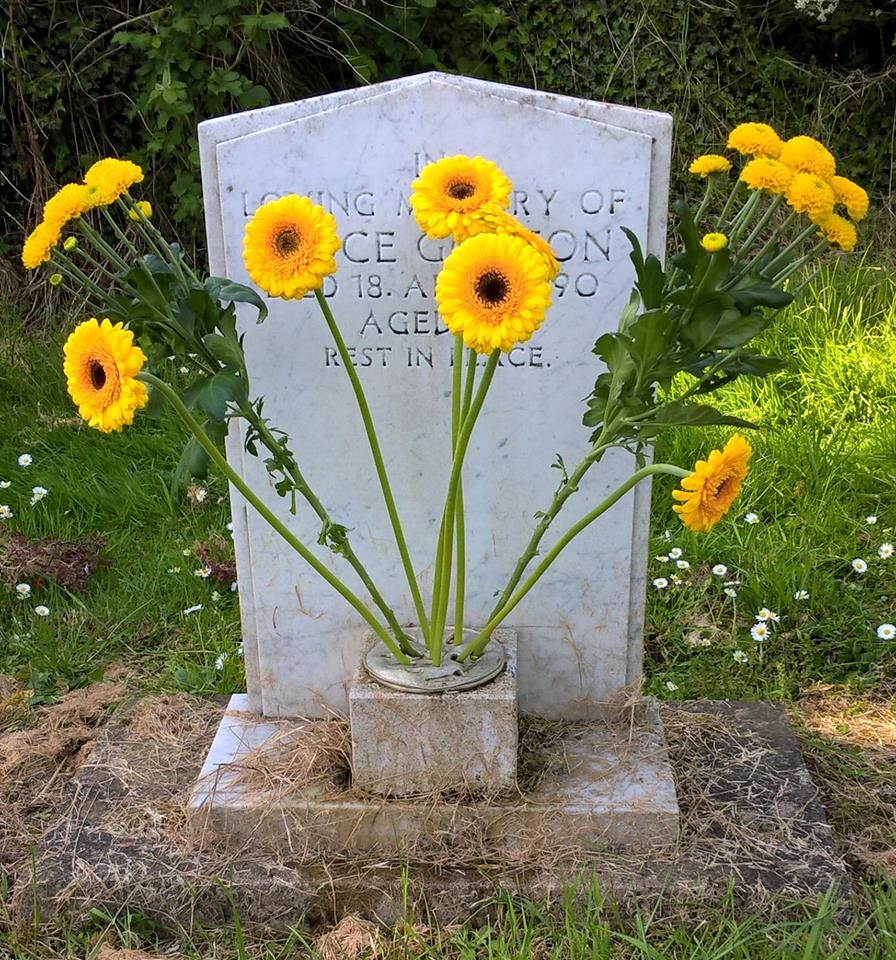 To be honest, unless I am in that part of the world for other reasons, I almost certainly won't visit the grave again, but it is good to know that it is easy to find for any who do.