This morning it was my turn for Uni Chapel prayers. The set text was from Daniel 3, the story of Shadrach, Meschach and Abednego in the fiery furnace. It's an old school Sunday School favourite, whereby the good, god-fearing boys emerge unscathed and without even a whiff of smoke about them.
The book of Daniel is apocalyptic literature, full of mystery, symbol and myth. I think this story is such.
Because prayers are currently online, I shared pictures from children's Bibles I own - the one here is in the Children's Bible (Illustrated) that I received as a seven year old. I loved it, full of colour pictures and enabling me, an avid reader, to get an early grasp of the sweep of scripture.
The picture is nothing like the story as described in the Bible. Setting aside that these are white boys, it looks almost as if they are warming themselves by a series of fireplaces. Other story books I have have even more cutesy images, such as this one: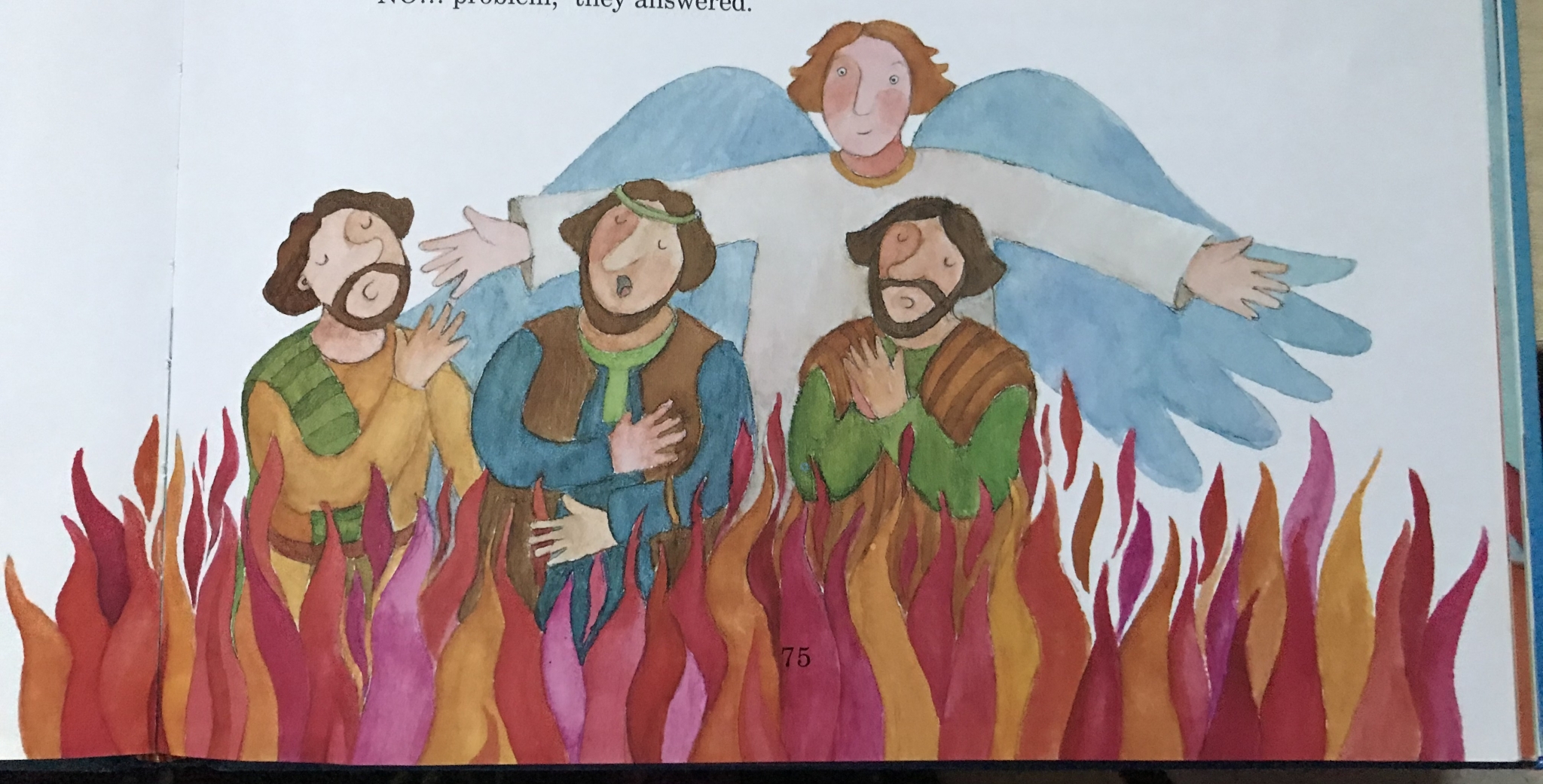 So, what was I to say to a group of highly educated adults? Simply that a story doesn't have to be literally true to carry truth. That perhaps sometimes life can feel a bit like we have been tied up and hurled into a terrible situation. And that, even if we can't discern it - because we don't come out of anything unscathed - then the 'Son of Man' or the Christ, or God, or an angel of hope is there with us.
That still has the potential to sound a bit glib, a bit too easy, but sometimes holding onto hope is all there is.
One more cutesy image then I'm done!