Yesterday, it being my 'Day off', or 'Rest Day', I took a properly long walk for the first time since restrictions were increased on Boxing Day - all within the city boundary, all on my own, and, apart from buying a takeaway coffee and a muffin, no interaction with anyone. What a strange 'normal' we now inhabit!
In Pollok Park, I happened across this memorial, which will be officially unveiled today: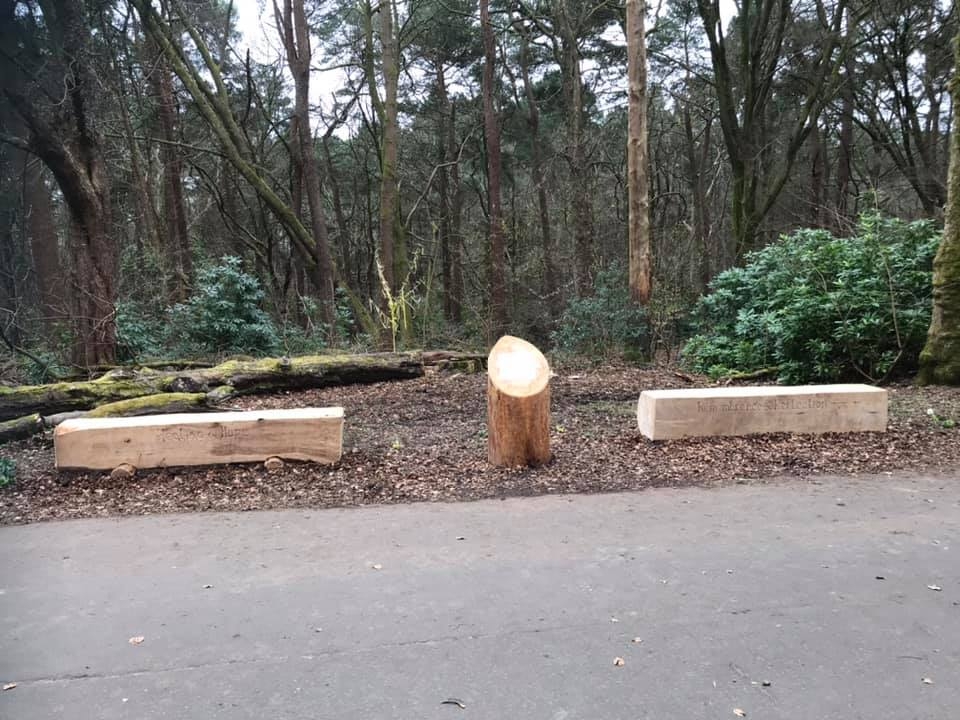 I love the simplicity of the design, at what will become a remembrance garden (I have to assume there will be some planting done today, as the reported cost is not insignificant. 'Sponsored' by the Herald newspaper and funded by donations, it is a place to pause to reflect and remember, a place to seek healing and hope.
When we entered lockdown a year ago - initially for just a few weeks - we had no idea what the future would hold. However well or badly any government or nation has done in controlling the pandemic, the reality is that most people, in most places, have done all that was asked of them, to the best of their ability. Had that not been the case, things would have been even worse than they undoubtedly have been. That the numbers are coming down, that vaccine uptake is high, all this is due to people doing their little bit. For that, I am very grateful.
This evening, along with countless others, I will light a candle and pause to remember and reflect.
And in time to come, when the memorial is settled and established, I will visit it again, to be reminded of the year we have all been through.
God who journeys with us,
In darkness and light,
Over moutains and through valleys,
As we pause to look back,
Help us also to look around, aware of those we have travelled with
And then to look forward, to where you are leading us in hope and love
Amen