Day off. Which means: don't spend ages faffing with hair. Which means don't tell the hairdresse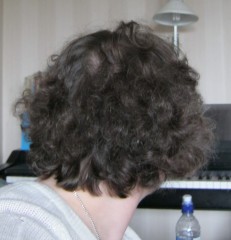 r...
Someone's secret prayers are more powewrful than the hairdresser's attempts at taming the curls!
Popped in to GP surgery to pick up a prescription and they raved about the curls. So there you go. Sorry G. You lose!